Water Bill Payment
Welcome to the City of Madison, Indiana Water Bill Payment system.
All online payments are subject to a service fee that is paid to a 3rd party processor, eGov Strategies. The service fee charged will be the greater of $1.50 or 2.49% of the payment amount. The City of Madison does not receive any of the processing fees.
With this system, you can look up your account, view your current balance, and make a one-time payment.


Find Your Bill or Make A One-Time Payment
Please note that both Account Number and Service Address Number are required.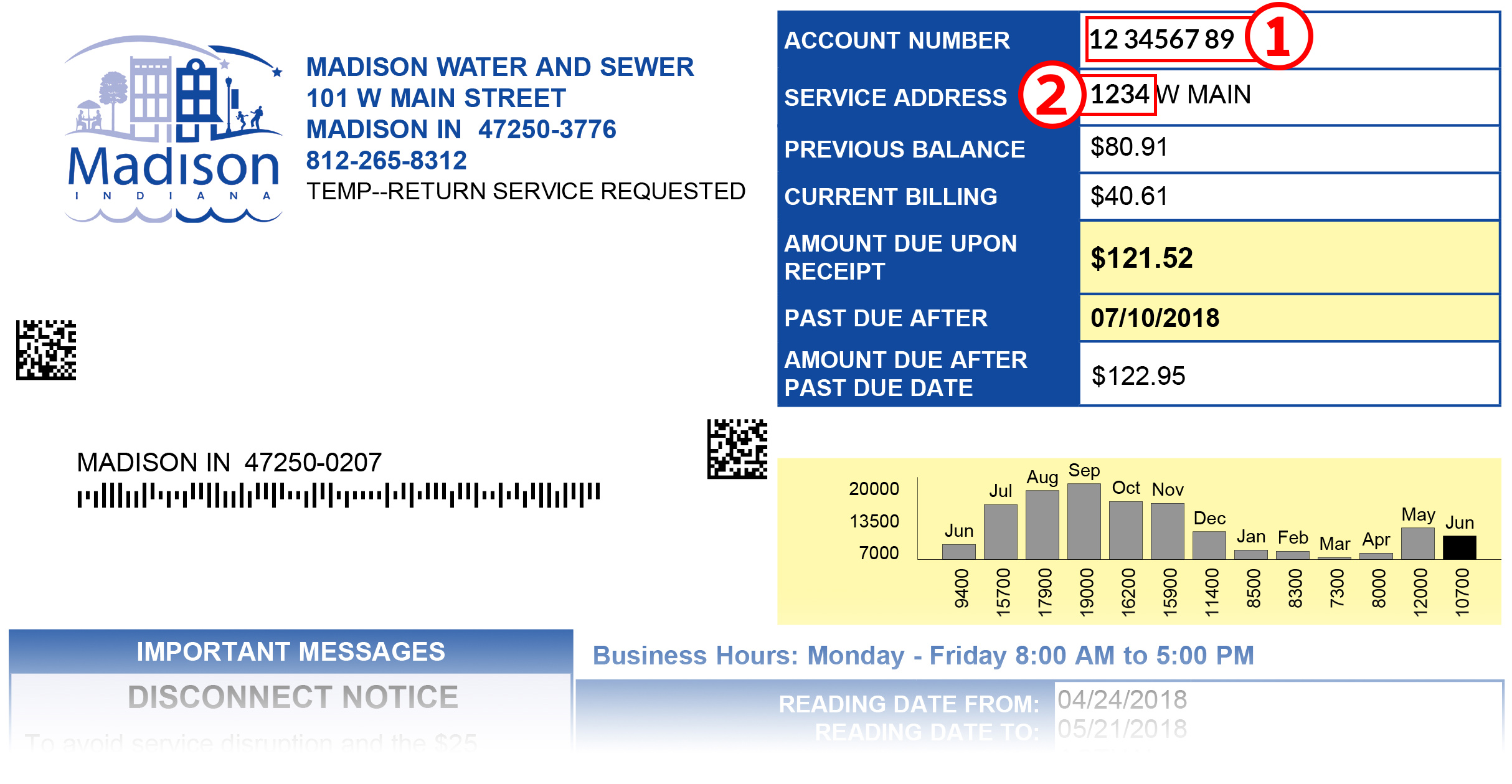 Register with the Madison Water Payment System
Benefits of Registering
Associate Billing Accounts
Access Payment History
Manage Payment Methods
Update Your Profile
And More!