Utilities Department
The City of Madison utilities department contains three departments: the water department, the wastewater department, and the utility billing office.
Utility Billing Office
The Utility Billing Office is responsible for customer services, including new customers, missing meter lids and new service line connections. The department also handles turning on/off water utility orders, reading water meters, establishing new services, billing for water, sewer, and trash, collecting payments and arranging for field personnel to visit your property if there is an issue.
For assistance with your account, please contact the Utility Billing Office at (812) 265-8312 or visit the office location at 101 W. Main Street, Madison, Indiana 47250. Our regular business hours are Monday through Friday from 8:00 a.m. to 4:00 p.m.
---
Water
The Madison water department is responsible for providing water to approximately 6300 customers in the City of Madison and provides water to the Canaan water department, the Dupont water department and the Ryker's Ridge water department.
The Madison Water System consists of seven wells: five located at the west end of downtown and two located at the east end of downtown. There are three elevated water storage tanks: two on the hilltop and one at the top of Hanover hill near the intersection of 56/62. The department also has three in-ground storage tanks: one is located at the east end of Madison behind the Hillside Inn and the other two are located near the northern end of the Madison State Hospital property.
---
Wastewater
The wastewater system can be broken down into two segments: the wastewater plant and the collections system.
Wastewater Plant- Located at the southwestern end of downtown Madison, this plant is a Class III plant rated to process 3.6 MGD. The city averages about 2 MGD during normal conditions. Once the wastewater is processed, it is discharged into the Ohio River.
Collections System – The collection system is made up of lift stations, manholes, and sewer mains located throughout the city. The manholes are connected via a series of sewer mains of various sizes. The collection system does just what it says, it collects the sewage throughout the city and delivers it to the plant to be treated and disinfected before being returned to the Ohio River.
---
Emergencies
Our regular business hours are Monday through Friday from 8:00 a.m. to 4:00 p.m.
If an emergency arises outside of our regular business office hours concerning your water or sewer utility, please contact 9-1-1. Convey to the 9-1-1 personnel your issue and make sure to specify whether it is a water or sewer problem.
More Information
Find content and services related to this page.


Contact Us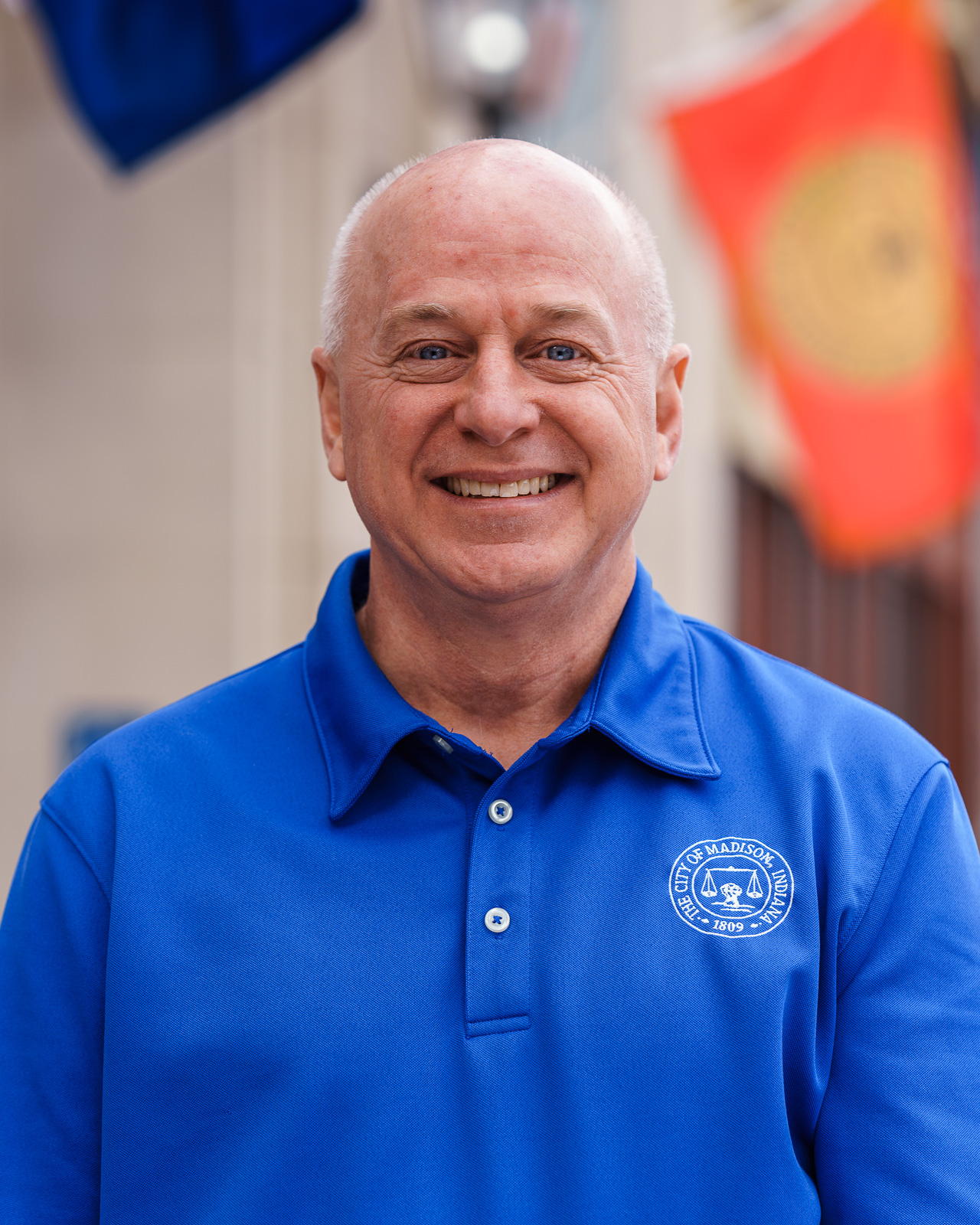 101 W Main St
Madison, IN 47250