Halloween in Madison

Join the City of Madison for our Halloween Festival!
Ghosts and skeletons, fairies and goblins, super heroes and villains: come one come all to the City of Madison's Halloween Festival - sponsored by ETC Systems Inc.! Walk the booths filled with sweet treats and listen to the melodies lofting in the air as you enjoy this entirely FREE event. Hosting costume contests and festival attractions you can enjoy, this event is for all ages, so bring your best costume and come ready to have a blast!
From 11 AM to 2 PM on Saturday, October 28, 2023. This event will be in the heart of downtown in the Brown Memorial Gymnasium located at 100 Broadway St, Madison, IN 47250.
---
Sponsors
Title Sponsor: ETC Systems Inc!
Attraction Sponsors: Commonwealth Engineers, Inc., North Madison Christian Church, Royer, Madison Precision Products, Indiana-Kentucky Electric Corp.
Community Sponsors: McDonald's of Madison - Kasselmann, Hinkles Sandwich Shop, Jenner, Pattison & Sharpe Law Office, Sherman, Barber & Mullikin, Friendship State Bank, Suggett Schmidt Properties, LLC, SuperATV, Shawe/Prince of Peace Schools, Can Do Maintenance, Alcorn, Sage, Swartz and McGrath, Koch Mechanical, Inc, Calvary Church.
---
Entertainment & Activities
Fun for the whole family, strike up a game at one of the interactive booths around the park or stop by the petting zoo and meet some furry friends. Enjoy live entertainers wandering the grounds, meeting various characters, fantastic jugglers, stilt walkers, and more as you wind through vendors and enjoy the festival events. And the best part? It's all completely free!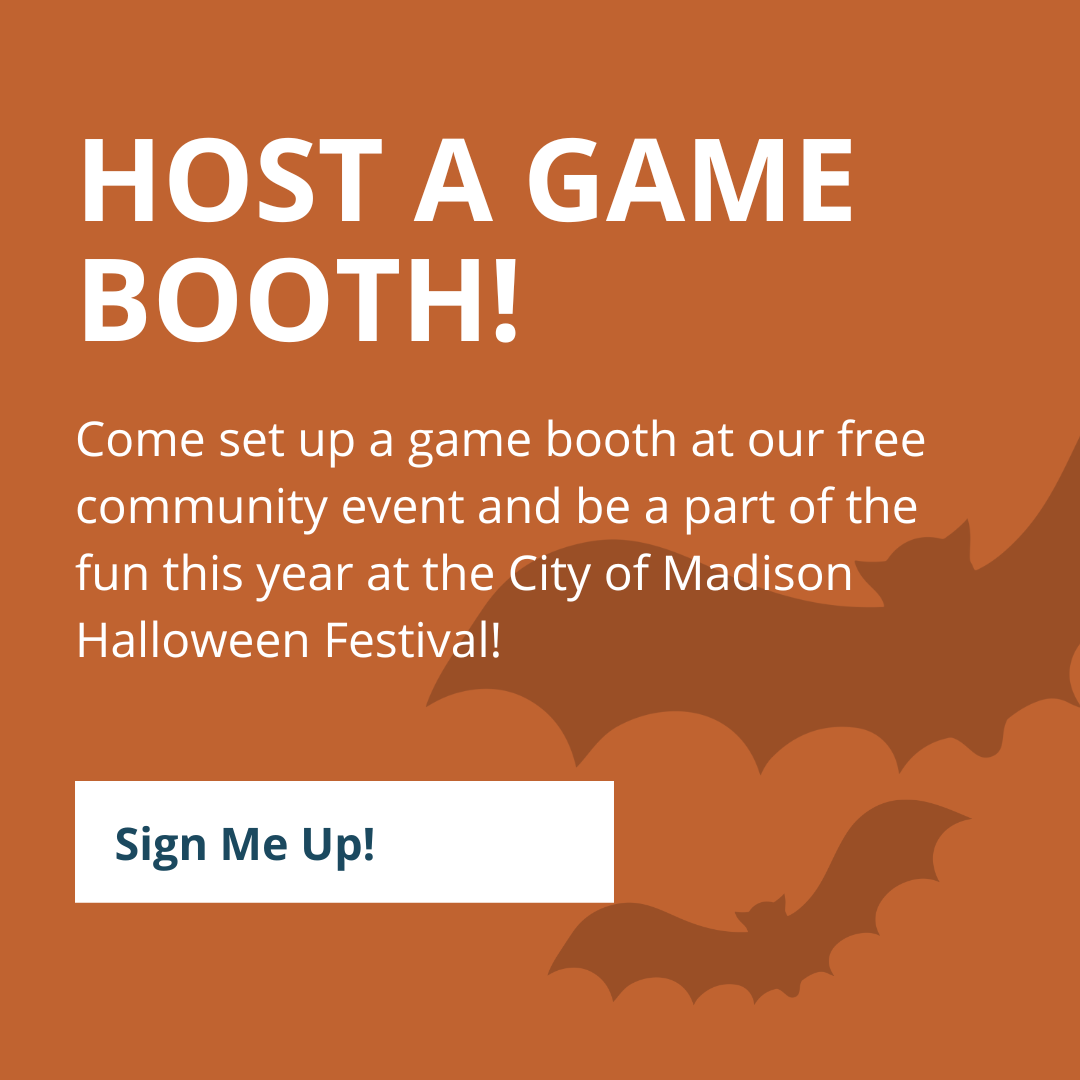 ---
Costume Contests
The Halloween Festival Costume Contest is open to children ages 0-13 years and K9s of all ages. There will be five different age categories (see below) in addition to the K9 contest. First, second, and third place prizes will be awarded to all categories. Entrants will be judged on creativity, effort, presentation, and originality. After scores have been tallied, winners will be announced. Entrants will need to remain throughout the contest to be eligible for an award. This is a family event, so please keep your costumes fun and age appropriate! K9s must remain on a leash and must be friendly.
*By participating in the contest participants parents/legal guardians/owners agree to allow the City of Madison use their images for promotional purposes, both photographs and video.
Ages 0-3: Participants must be checked-in and lined up by 11:15 AM

Ages 4-6: Participants must be checked-in and lined up by 11:45 AM

Ages 7-9: Participants must be checked-in and lined up by 12:15 PM

Ages 10-13: Participants should be checked-in and lined up by 12:45 PM

K9 Contest: Participants should be checked-in and lined up by 1:15 PM
---

Trick-or-Treat at the City Campground
Following the Festival in Bicentennial Park, you can make your way over to the special Halloween haunted campground and enjoy some tasty treats! The City of Madison Campground located at 1003 E. Vaughn Drive will be offering trick-or-treat on Saturday, October 28 from 6 PM to 8 PM Campers will be decorated for Halloween and ready to hand out treats! This event was a blast last year, and we cannot wait to see it again this year. We hope you can join us!
---

Lighted Halloween Walk!
When the sun sets and the city lampposts light up, make your way down to Lamplighter Park by the river to see our Halloween Walk! Made in-house by our staff, these lighted characters and icons are always a fun sight to see. See dancing skeletons, goblins, ghosts and spiders as you stroll along the path, and take a picture by our larger-than-life lighted Jack-O-Lantern! This display is free and open for all to enjoy. Lights will be put up by October 3, 2023.
---

Traditional Trick-or-Treating and Official 2023 Hours:
6-8 PM on Halloween, October 31, 2023.